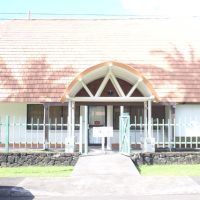 The House of Representatives looks set to approve an interim appropriations bill that's been requested by the administration to fund ASG operations until a Fiscal Year 2021 budget act is complete.
House Speaker Savali Talavou Ale told KHJ News that it's necessary to pass a continuing appropriations act at this time to fund ASG operations.
He said the House hopes to approve the bill in second reading tomorrow.
The funding for the appropriations, according to the bill, is any monies in the Treasury not otherwise appropriated and applicable revenues, receipts and funds for the departments, agencies and other organizational units of the government including semi- autonomous agencies, the Legislature and the Judiciary for FY2021.
The bill authorizes the use of funding in the Fiscal Year 2020 budget act but there's no amounts stated in the bill. The interim appropriations proposes that it will be valid for 30 days however the House is moving to extend the term to 60 days.
The Senate did not reach an agreement on the bill and after an hour long discussion decided to sleep on it until tomorrow.
The Senate session was led by Senate President Pro Tem Nuanuaolefeagaiga Saoluaga Nua who told senators at the start their leader could not attend today because "of other things that have happened. (O isi tulaga ua oo atu iai) But he said perhaps the Senate President will joint them tomorrow.
Play Audio nua-pres
Senate President Gaoteote Palaie Tofau was admitted to the hospital yesterday afternoon and was still an inpatient as of this afternoon.