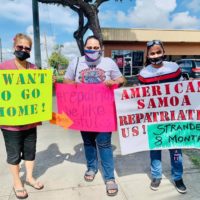 The Tagata Tutu Faatsi Alliance of American Samoa has set up a GoFundMe account to help residents who are currently stranded off island due to the COVID-19 pandemic and assist their efforts to win repatriation home.
The group says after many months, petitions, appeals and letters to local leaders for help noting has been done to alleviate their suffering.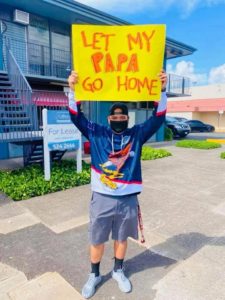 "Some of our residents have been displaced, some have had to rely on the help of strangers for basic needs," TTFAAS says. "And their personal funds have been depleted.
…We are all surviving day to day wondering where the next meal will come from."
The group, whose members are persons from American Samoa stuck in Hawaii, the mainland and military installations outside of America, points out that the holidays are near and an already devastating situation will be made worse if they don't move now to get funds for legal counsel to help in their fight to return home.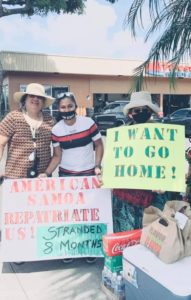 Funds collected will be used to retain a lawyer, help with basic needs and for publicity on the major US news networks about their cause.

Today some of the local residents stranded in Hawaii held a demonstration near the ASG Office at Dillingham Blvd, Honolulu today.

Their signs read, "I want to go home, "Bring us home Governor Lolo," "Repatriate now Faamolemole," "Be fair and Prepare," "Let my Papa go Home," "Repatriate be like Fearless Stui."

Tags: