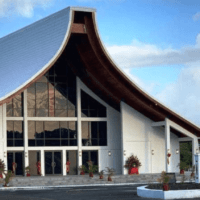 The Department of Health is hosting a church service for Suicide Prevention this Sunday, October 18 at Kanana-fou CCCAS. The service is at 2pm.
The community is invited to come together in unity and prayer to approach this serious issue
In its latest health advisory, DOH offers the following:  You can make a difference in someone's life today.  You can prevent suicide.  Stay connected, keep in touch, check in with each other.  Just a few minutes a day can make a difference for someone who is feeling lost, overwhelmed or disconnected.  Be a friend. reach out to someone who may be feeling alone or isolated.
Your life matters.  Call the DOH hotlines at 220, 252-3502 or 699-6017.