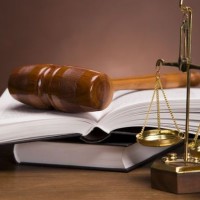 Five fishermen, all Indonesian nationals, have been charged with violating the Public Health Emergency Declaration for COVID-19 by leaving their boats while they were under quarantine.
Samoa News reports each of the men was charged with one count of violating the Public Health Emergency Plan under the Governor's Declaration for the COVID-19 pandemic, a class A misdemeanor, punishable by a term of imprisonment for up to one year, a fine of up to $1,000.
Police said they received a call from a Starkist cannery security guard alerting them that the five had escaped quarantine and were inside a nightclub at Satala.
After interviewing the guard police proceeded to the nightclub, and after some initial denials, all five were identified and arrested with the help of the security guard.
The fishermen crewed on two fishing boats which arrived September 16, 2020
and had been under quarantine on the vessels until they escaped.
They were identified as Tono War; Arifin Yusuf; Nur P. Irwan; Saputro Riyo
and Dullah Rohmat.
All five defendants were released on their own recognizance and their pretrial conference is next month.