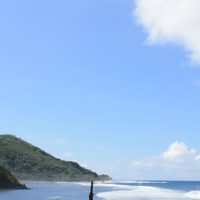 Two men lost their lives while fishing on the eastern side of the island last evening.
Police sources say the men were net fishing but were somehow swept out.
Marine Patrol responded to a call to help search for the men who were from Aoa and Amouli.
Both their bodies were recovered .
The two were described as avid fishermen.
Chief Medical Office at the LBJ Hospital Dr Iotamo Salepaga confirmed the two deaths.