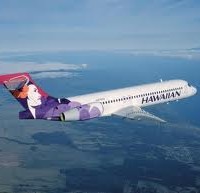 It was another learning experience, not the real repatriation flight exercise, yesterday at Pago Pago International Airport.
According to the co chair of the Repatriation Planning Committee, Taimalelagi Dr. Claire Poumele, the full scale exercise which will test the response to a real repatriation flight from Honolulu , is now set for Thursday.
The Port Director said yesterday was another learning exercise which involved DOH, Customs, Agriculture, Public Safety, Port, Immigration, Homeland Security and two representatives from the Army Reserve.
"We are ready for the Full-Scale exercise this Thursday," said Taimalelagi.