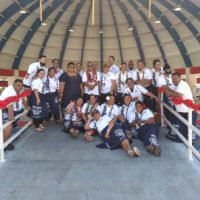 The 2020 Census of American Samoa officially closed today at a gathering at the Fagatogo Pavilion.
The event, which was attended by the executive and legislative branches, businesses and ethnic groups residing in the territory, also served as a farewell for the US Census Bureau Advisor Jason Kopp who will be leaving later this month.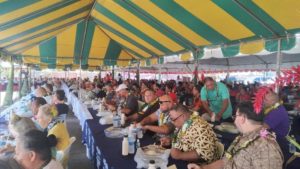 Lt Governor Lemanu Peleti Mauga spoke on behalf of the government to thank Kopp, Census Director Meleisea Vaitoelau Filiga and all of the census workers for a job well done.
He said this was not an easy task and noted that the counting was interrupted by the Covid-19 pandemic, nevertheless the staff worked diligently to complete this important and valuable undertaking.
The lt governor had special remarks for Kopp.
Play Audio
Kopp displayed his mastery of the Samoan language when he gave his speech.
Entertainment was provided by senior citizens from TAOA, the Tongan Community and Korean Community.
Census data has been sent to the US Census Bureau for tabulation and analysis.