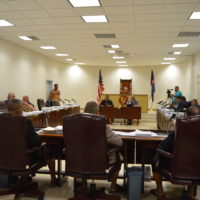 The House of Representatives has approved in final reading a bill which allows the prosecution and defense to agree to, and the court to approve a plea in abeyance.
This would suspend the entering of a defendant's plea and place him or her on probation at the end of which the court may reduce the charge the defendant pleads guilty to or dismiss the original charge.
The bill's preamble states that despite having paid one's debt to society, a criminal conviction will follow you everywhere you go and make you pay. It will make it difficult to find a job, apply for college and even restrict one from joining the military.
"After a person has served his sentence, he or she deserves a second chance to earn a living and take care of his or her family or attend college," says the proposed legislation.
It provides that at any time after acceptance of a plea of guilty or no contest but before judgement of conviction and sentence is imposed, the court may, upon the motion of both the prosecuting attorney and the defendant hold the plea in abeyance and not enter judgement of conviction against the defendant nor impose sentence.
If the plea is to a felony or any combination of misdemeanors and felonies, an agreement of plea in abeyance will be presented to the court with agreement by both the prosecution and defence.
A plea may not be held in abeyance for a period longer than 18 months if the plea was to any class of misdemeanor or longer than three years if it was for a felony or a combination of misdemeanors and felonies.
A plea in abeyance agreement may provide that the court may reduce the degree of the offense and enter judgement of conviction and impose a sentence for a lower degree of offense or allow withdrawal of the defendant's plea and order dismissal of the case.
No plea in abeyance is allowed for any case involving a sexual offense against a victim under 14.
The Senate has already approved the bill so it will be enrolled and sent to the governor for his signature.