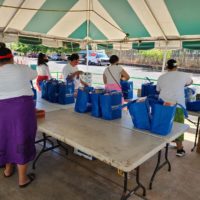 The group Tagata Tutu Faatasi Alliance of American Samoa, that's fighting for repatriation flights to bring local residents who have been stranded in Hawaii and the mainland home, is now pushing that the government gives them a portion of the CARES Act funds for American Samoa.
"We respectfully petition the allocation of part of American Samoa's CARES Act funds for immediate assistance to individuals cut off from their homes due to closed borders," says the petition.
The funds would assist the group with repatriation flights, housing, food and medical care.
"We reiterate immediate assistance for those in need of repatriation, and repatriation itself is not a request for opening the borders," says the group.
"Furthermore, the governor and the Government of American Samoa hear our plea and offer assistance to those in need of repatriation, as one of the parallel priorities for the allocation of CARES Act funds.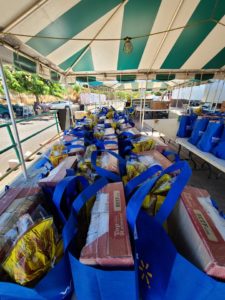 "Fortunately, there are sufficient CARES Act funds available that is due to expire December 31," says the petition.

It is being sent to the Fono, the Coronavirus Task Force and circulated on the group's Facebook page which now has 1,100 members.

A spokesperson for the group said they have documented 430 people waiting to come home. And they are being updated daily for their situations.

Last Saturday in Hawaii where nearly 40 % of those stranded are , Le Fetuao Language Center of Hawaii, headed by Elisapeta Alaimaleata, with Gingerlei Porter supporting, held a food distribution for affected residents. There was meats, vegetables , fruits, dairy products, breadfruit and masks.

Tags: