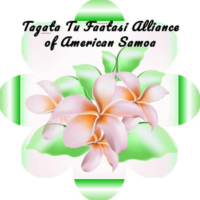 "On behalf of the people of the Territory of American Samoa, we say, don't be the only country in the world that has not repatriated its people to its homelands. Don't be the only country that has abandoned its people. Let that not be part of our territory's legacy."
So reads part of a petition circulated by the Tagata Tu Faatasi Alliance of American Samoa, the group that's pushing for the repatriation of residents stuck off island, since flights were suspended in March.
They said the monthly cancellation of flights has been devastating news and they do not know when they will be able to return home.
"The news of cancelled flights into the territory was devastating to us on travel for medical follow ups, business meetings, and faalavelaves. But despite our disappointments, we believe our government leaders' decision to close our borders was a necessary and wise action. At the time, government officials and health professionals were unsure of how to treat the virus," states their petition.
It notes that since then the territory remains covid free and the CARES act has also provided much financial assistance to help the territory ensure the safety of residents.
The group states that six months on the suspension of flights is beginning to take a toll.
"A few of us are in stable living situations, but the majority are not as fortunate. People have shared stories of experiencing mental, physical and financial stress as a direct result of being separated from families, and not knowing when they will be allowed to return home."
Tagata Tu Faatasi says their relative have shown nothing but patience and love for stranded folks, "But we are all only humans and now we are beginning to experience signs of real mental anguish, never mind the financial stress.
They also point out that they don't have access to free health care and because they are not residents, they don't qualify for any of the Cares Act assistance available in the U.S.
Tagata Tu Faatasi believes they should be entitled to some assistance from the American Samoa Government through the Cares Act funding since they are directly impacted by the coronavirus pandemic.
"The virus may not affect us yet, but the stress and depression toll will."
The group appeals to government leaders to please reconsider and open at least 3-4 flights with limited seating, require negative covid testing for check in, 14 day quarantine upon arrival, and other preventive measures the Health Department deems necessary for all incoming persons.
As of this morning the petition had 375 signatures.
The petition can be found on the Tagata Tu Faatasi Alliance of American Samoa Facebook page.