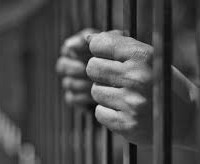 A man from Samoa, convicted of a drug crime, has been given a chance to renew his immigration status and remain in the territory.
The Samoa News reports that Associate Justice Fiti Sunia gave Fala Ah Chong the chance to get his papers in order and until he does he will remain in jail.
Ah Chong was originally charged with unlawful possession of a controlled substance, marijuana.
But in a plea agreement with the government, that was approved by the court, Ah Chong pled guilty to the amended charge of unlawful possession of marijuana.
With his guilty plea, he admits that at the beginning of this year, police found a small baggie containing marijuana leaves inside his pocket.
Defense attorney Rob McNeill and prosecutor Assistant AG Laura Garvey asked for a probated sentence.
McNeil said his client had worked many years as a mechanic to provide for his wife and young children. The prosecutor agreed and asked the court to adopt the report of the Probation Office.
Before issuing its sentence the court wanted to hear from the DPS Evidence room custodian, Off. DPS about the evidence that was seized by police officers when the defendant was initially arrested.
Off. Jennings presented a sealed plastic baggie containing a small baggie with marijuana leaves inside.
Sunia summed up that the defendant's conviction stems from an incident where police officers were called to a public peace disturbance case in the Tafuna area where some men were engaged in fights and drinking.
Police officers searched the defendant and discovered a small plastic baggie in his possession containing green marijuana leaves.
Sunia said that after reviewing the evidence, the court is satisfied that it was for personal use. He said that the defendant has a prior criminal record in District Court including public peace disturbance and similar offenses.
Despite the fact that the quantity of marijuana found on the defendant was for personal used, the court believes that the law the Fono passed clearly stated that anybody convicted for violating local drug laws must be sentenced to 5 years imprisonment.
Sunia said the court does not have the authority to consider a lighter sentence based on the quantity that was found.
Ah Chong was sentenced to 5 years imprisonment and fined $2,000.
Execution of sentence was suspended and Ah Chong was placed on probation for 5 years and ordered to serve 20 months at the Territorial Correctional Facility.
He will be credited for the 3 months and 25 days he has served in pre trial detention.
The court deferred all but 6 months, meaning Ah Chong has 3 months and 5 days remaining at TCF.
The defendant was also ordered to renew his immigration status before he's released from detention, otherwise, he will remain inside TCF, until he has done so.