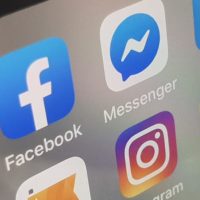 Leading social media platform Facebook has responded to a threatened ban on its service in Samoa.
Samoa Observer reports the media giant responded to questions via email that the company is working hard to manage hate speech.
"Facebook is a platform for diverse views," the company said in an email response.
"We believe in protecting freedom of expression on our services, while protecting our community from harmful content, including hate speech.
The company went on to say they invest billions of dollars each year to keep their community safe and they are making real progress keeping hate speech off our platform.
"We also work with academics and experts across the world to develop even more tools, technology and policies to continue this important work."
Prime Minister Tuilaepa Dr. Sailele Malielegaoi last month said his Government will start looking at banning Facebook from screens because of "faceless" users spreading "lies" to "defame" members of the public, including high profile Government and business officials.
Last week, the company established the Pacific Islands Digital Citizenship and Safety Advisory Group, which will work on a digital education program for the region, with members from Fiji, Samoa, Tonga, New Zealand and Australia.
It will use a Facebook program called We Think Digital, launched in February this year for the Asia Pacific region, to develop educational programming that suits Pacific Island communities.
Mia Garlick, Facebook's Director of Policy for Australia, New Zealand and the Pacific said as more people in the region use social media for all their information, Facebook wants to support local communities to use its platform safely.
In 2019, in the midst of the measles epidemic, Facebook scanned for health-related misinformation and removed it from the site, as well as added a prompt to Samoan news feeds directing them to the Ministry of Health website for information on the epidemic and vaccinations.
It also used a pop-up, that was activated when people searched for vaccine information, to direct users to authoritative information from the World Health Organization.
Facebook defines hate speech as violent or dehumanizing speech, statements of inferiority, or calls for exclusion or segregation on people based on what we call protected characteristics — race, ethnicity, national origin, religious affiliation, sexual orientation, caste, sex, gender, gender identity, and serious disease or disability.