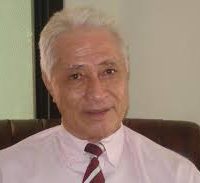 Samoa's Ombudsman, Maiava Iulai Toma, has warned that banning Facebook in Samoa would affect fundamental freedom of speech, guaranteed by the Constitution.
Samoa Observer reports that a statement from the Office of the Ombudsman which is also the National Human Rights Institution in Samoa said such a move as suggested by Prime Minister Tuilaepa Sailele Malielegaoi would "curtail" freedom of speech and deprive Samoan people of their fundamental entitlements.
Tuilaepa had suggested earlier this month that Facebook should be banned based on "too many faceless people spreading lies and defaming people".
Speaking on one of his now daily radio broadcasts, the Prime Minister also said other social media platforms may also face the ax if people continued to spread misinformation ahead of the 2021 general elections.
"The government, in no uncertain terms, would be curtailing in a very telling way the ability of the people of Samoa to speak and to communicate freely," said Maiava.
Tuilaepa, a long time advocate of human rights also warned users of social media saying the whole of society needed to take responsibility for tackling hate speech propagated online.
Maiava said the problem is some people want to believe that freedom of speech is having the right to say whatever they like about whoever and whatever they like, however they like, whenever they like.
"This is a serious misconception. No fundamental freedom is absolute."