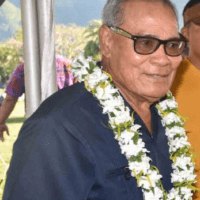 ASG has set a salary threshold for employees with just Associate degrees and high school diplomas.
A memo issued today by Governor Lolo Moliga sets the entry salary for AA degree holders at $16,000 and that of high school diploma holders at $12,000.
Those already in the workforce with an AA degree or high school diploma with salaries below the established threshold will have their salaries adjusted using the ratio of three years of service since obtaining their degree or diploma equal to one step increment.  The maximum salary adjustment is set at 5 steps.
The salary threshold for BA and Master degree holders remains at $23,000 and $27,000 respectively.
Governor Lolo says this initiative is intended to send the message to existing employees to take advantage of the distance learning programs to obtain their credentials. Setting the salary threshold for the lowest entry level for the ASG work force takes into account the escalation in the cost of living .