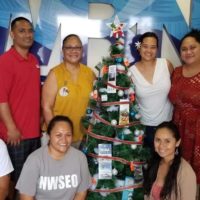 It's a sad day for the staff of the National Weather Office at Tafuna as they are saying goodbye to Meteorologist Scott Rozanski who is leaving the island to take up a job with NOAA in Alabama.
Rozanski and his wife Kim, who are from Michigan have spent 15 months in American samoa and Scott certainly has made a great contribution to the American Samoa Weather Service.
Since the retirement of longtime Meteorologist in Charge, (MIC) Chief Mase Akapo Akapo in 2016, the Weather Service has been under the leadership of the first Samoan female ever to lead the federal agency in the territory, Elinor Lutu-McMoore.
One of MIC Lutu-McMoore's goals for the office was to have it fully staffed by capable personnel and elevate the level of service to a functional Forecast Office.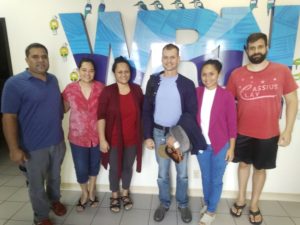 Although, an extensive search was made of young Samoans in the meteorological field to apply for openings in the local office, none were available.
It was MIC McMoore and leaders of the NOAA/NWS Pacific Region Headquarters (PRH) determination, to hire two forecasters for American Samoa last year, Scott and Joseph LaPlante from New York.
In February, when strong winds brought Tropical Cyclone Vicky and Wasi to the territory, Scott Rozanski was instrumental in elevating the Weather Service Office Pago Pago's interaction with the local public and government officials.
He was involved with daily briefings of the American Samoa Government, requiring the expertise of the Weather Service Office on developments in the weather as well as the long-term forecasts.
He also restarted the Cooperative Observer Program, (COOP) one of the longest weather programs on island, where nationwide, thousands of volunteers network and take observations of rainfall collected snow and other weather occurrences.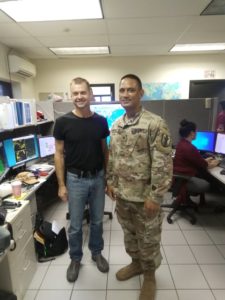 Making his last appearance on 93 KHJ's morning show this today, Rozanski encouraged young American Samoans interested in meteorology to pursue their interest.
Play Audio
KHJ News joins the National Weather Office staff in saying tofa soifua to Scott and wish him well in his now job in Alabama.