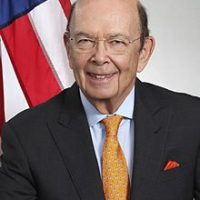 The latest COVID-19 funding for American Samoa comes from the United States Economic Development Administration (EDA).
Governor Lolo Matalasi Moliga recently received notification from Commerce Secretary Wilbur Ross of an award of $2 million under the EDA Cares ACT.
The funding is to help mitigate the negative effects of the COVID-19 pandemic on our economy particularly in the area of tourism and other business developments.
"This financial assistance is coming at the most opportune time to help us tackle some of the economic challenges emanating from damages inflicted on some of our service areas,' said Governor Lolo.
He thanked Director of Commerce Keniseli Lafaele for applying for those funds and instructed the Department of Commerce to work closely with the private sector in rending support to those businesses hard hit by coronavirus.
The governor recognized with appreciation the support from Secretary Ross given that American Samoa needs significant assistance in supporting the territory's economic diversification program.
Director Lafaele says the funds are for the capitalization of the Revolving Loan Fund program for businesses. "We'd like to target those most affected by COVID-19 closure of borders and reduction in business hours," he said.