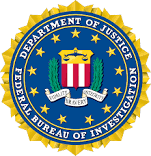 Local resident Steven Jay Pincus Hueter has filed a complaint with the Federal Bureau of Investigations and the Inspector General's Office of the US Treasury alleging that the spending of CARES Act funds on offices for lawmakers is a misuse, misspending and misappropriation of the CARES Act, COVID-19 money.
Hueter is a plaintiff in one of the two lawsuits filed against Governor Lolo Moliga and the American Samoa Government claiming consitutonal and civil rights violations stemming form restrictions under the COVID-19 emergency declarations that the governor issued.
A hearing is set tomorrow in High Court on his and plaintiff Bryan Jackson's motions for preliminary injunction.
In his complaint to the FBI, a record of which Hueter shared with KHJ News, Governor Lolo is named as the government official involved in the public corruption, white collar crime, and civil rights violations that Hueter is reporting.
For evidence in support of his claim he submits copies of stories from our news website, Talanei and Samoa News regarding the Fono checks.
On the question of whether he suffered any personal losses, financially or physically due to the crime, Hueter says yes, including personal physical loss of constitutional right to assemble peaceably and peacefully and right to freedom of religious expression, right to assemble in a public gathering and right to attend a religious service.
In his complaint to the Inspector General's Office of US Treasury, Hueter claims that the governor, ASG and possibly the Department of Health are misspending federal COVID-19 CARES Act Emergency Funds on non-Covid 19 public health uses.
He said there is no coronavirus within the borders of Coronavirus-free American Samoa.
He cites that $390,000 of CARES Act emergency funds are being spent to rent a wing of Sadie's By the Sea for lawmakers to use after sessions in chambers..
He also cites the $10,000 given to four villages and produces as evidence stories from KHJ News and Samoa News relating to the Fono office checks and the village checks.