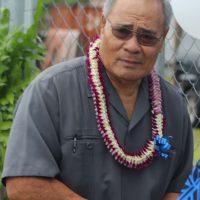 10:00 pm…The Sixth Amended Public Health Emergency Declaration for COVID-19, just released by the Governor's Office removes the restriction of 150 people for public gatherings, reopens schools and the American Samoa Community for summer classes and the new school year, reopens daycare centers, and returns all ASG employees to full working hours.
The unlimited public gatherings which includes church services are only allowed from 5 am to 9 pm.
Any violation of this rule will be prosecuted as a Class A misdemeanor and the Department of Public Safety is given authority to enforce all restrictive provisions of the declaration.
The suspension of Hawaiian Air flights will remain for another 30 days with reconsideration on August 1.
Samoa Airways and Talofa Airways flights on the inter-Samoa Route are also suspended but reviewed periodically based on the COVID-19 status of both countries. If emergency needs arise flights will be considered.
Business hours of operation remain at 5am to 9pm except for StarKist Samoa and its direct documented affiliates and water production and oxygen gas production suppliers, which are exempt from the limited business hours.
The latest declaration begins July 1 and will be in effect for 30 days.
Here is the Sixth Amended Public Health Emergency Declaration in its entirety.6-sixth-amendment-declaration-of-covid-19-asg