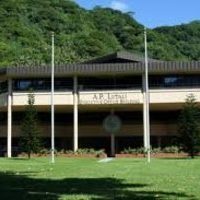 The Governor' s Office is now accepting requests from businesses and government agencies for permission to allow technical, specialized, skilled and medical personnel to enter the territory to support their needs.
A press release issued today says Governor Lolo Moliga announces this one time opportunity for all businesses and ASG agencies to present their requests for employees qualified under the category of workers needed, to the Governor's Office for proper vetting and subsequent approval.
These requests must provide a full and detailed description of the person's professional credentials. specialized skills, specific needs of the business or agency justifying the need for the individual, duration the person is required, proof of effort expended to recruit the required type of skill on island and any information that would provide overwhelming need for the skills or credentials being recruited.
All requests must be submitted to the Governor's Office, with attention to the governor or or before July 3.
The requests will be vetted the following week and decisions will be made after which the names of the approved individuals will be put on a list to be transmitted to Samoa Airways and Talofa Airways for transportation to American Samoa on a date to be announced.
According to the press release,  this opportunity is available to all citizens of Samoa and other foreign nationals currently residing in Samoa.
Governor Lolo Moliga said at the Coronavirus Task Force meeting that businesses and government agencies need workers with special skills like engineers and doctors.
And they can now apply to bring such workers from Samoa, Fiji and other neighboring islands.
He said the government has a lot of projects and there are not enough workers to carry them out.
He stated that they'll only accept workers from Fiji, Samoa and other islands that don't have coronavirus cases.
Fiji had 18 COVID-19 cases but they all recovered and there were no deaths.