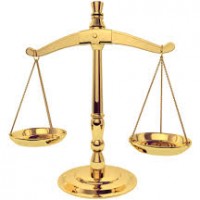 Defendants in the lawsuit by a local resident alleging violation of his civil and constitutional rights stemming from the COVID-19 emergency declarations, have responded with a motion for dismissal.
Assistant Attorney General Alexandra Zirschky who is representing Governor Lolo Matalasi Moliga and the American Samoa Government in the suit by Steven Jay Pincus Hueter, is also asking the court to deny the plaintiff's motion for a preliminary injunction and request for declaratory and equitable relief.
Hunter claims that the restrictions in the first four emergency declarations for coronavirus have infringed upon his right to free exercise of his religious beliefs; rights to assemble peacefully and peaceably with other individuals; and rights to peacefully and peaceably assemble and congregate with any number of people freely.
An 18 page filing by the government on June 22 in response to the suit states that while the first declaration issued in March impacted religious worship services it did not specifically mention nor target religious worship services.
In addition the extended declarations encouraged the continuation of virtual religious services, leading up to the 5th amended declaration, which allowed public gathering restrictions of up to 150 people.
The defendants claim that the plaintiff's case contains several contradictions and unclear causes of action.
They contend Hueter doesn't allege that he holds any religious beliefs or engages in any religious practice nor does he offer specific factual allegations that he ever attempted to exercise his right to religious practice during the elective period of the first as well as amended declarations. Nor that he was thwarted in his attempts to do so by ASG's actions.
They note that the plaintiff doesn't say he attempted to participate in public gatherings of more than 150 people and he "does not clearly allege that the restrictions harmed or targeted his religious practice or assembly rights in a manner not generally applicable to non-religious gatherings or to every tax payer."
"Simply put, there are not factual allegations in the complaint that allow the court to find that plaintiff has a direct, immediate and substantial interest in this litigation due to an injury caused by defendants that the court can now remedy," said the defendants' response.
The government moved for a dismissal for lack of subject-matter jurisdiction due to non-compliance with the Government Tort Liability Act.