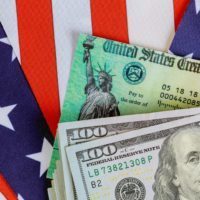 Treasury is informing those with little or no income to report in the filing of an American Samoa tax return, that they may qualify to receive an economic impact payment (EIP) or stimulus payment as part of the CARES Act of 2020.
To be eligible:
You must have a valid Social Security number,
must be a US citizen or US national or a legal resident alien with a valid 2020 American Samoa immigration ID card,
Must not be claimed as a dependent by another tax payer on their 2018 or 2019 American Samoa tax return,
You are not eligible if you have already received an EIP check directly from the IRS,
Incarcerated persons are not eligible.
Although you do not have any filing requirement a tax return must be prepared for the sole purpose of receiving an economic impact payment.
For any questions, stop by the Tax Office in Utulei.