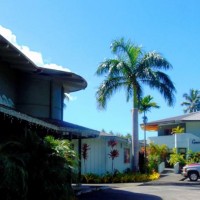 There are now 120 people in quarantine sites at the DYWA Center in Pago Pago and Sadies by the Sea and among them are about 4 children without legal guardians.
The children had traveled by themselves on the repatriation flights from Samoa.
They are being looked after by Department of Health staff.
Taking care of sick people and the elderly in quarantine is proving to be a major challenge for health personnel.
There are people with high blood pressure and diabetes, a person on a wheelchair, and a blind person among those in quarantine.
Because there were no pre health screenings before the travelers boarded the flights from Samoa, the Department of Health had no lead time to prepare for their care.
DOH's plan was to have a medical clearance form requiring all travelers to be checked by a physician in Samoa to show any medical conditions. The form was to be sent to DOH 48 hours before arrival in the territory.
This was intended to identify the medical conditions of travelers.
Those without any conditions would take the first flights from Apia last week and taken to the DWYA center for quarantine, while those with medical conditions, delay their flight to this week and next.
However this plan was not followed.
Taking care of the elderly and sick at Sadies by the Sea has kept a medical team on an almost 24 hours watch.
Some of the travelers had expired American samoa ID cards and were still issued OK Boards by the AG's Office.