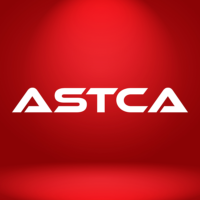 Interviews for the seven applicants for the position of CEO of the American Samoa Telecommunications Authority were concluded two weeks ago and KHJ News has received confirmation that the three members of te ASTCA Board of Directors in charge of the selection has made a recommendation to the Board.
The three are Mrs Lagi Mauga, Alofagia Nomura and Omar Shalhout.
Under the executive order establishing ASTCA as a semi autonomous agency the ASTCA Board of Directors is tasked with the appointment of the CEO.
A board member told KHJ News however that the Chairman of the Board Iulogologo Joseph Pereira has advised that the selection panel's recommendation be forwarded to the governor for a final decision.
We were unable to find out if this has been done.
The two previous CEOs of ASTCA were hand picked by the governor, the late Puleleiite Liamatua Tufele and Lewis Wolman resprctively.
Among the applicants for the current CEO vacancy is ASTCA's Chief Financial Officer Fala Sualevai who has been acting CEO since the expiration of former CEO Lewis Wolman's employment contract, April 30.
KHJ News understands that the three board members who interviewed the applicants were unanimous in their selection of an off island applicant with experience in the telecommunications field, to be the next CEO.