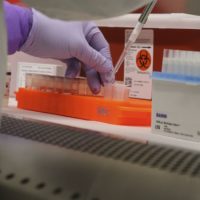 Hawaii is reporting 17 new COVID-19 cases today, pushing the statewide total to 851.
Twelve of the new cases are on Oahu and the remaining five are on Kauai.
Meanwhile, one case was removed from the total because of updated testing information.
To date some 696 people statewide have been released from isolation, up 10 from the day before.
The death toll from COVID-19 in Hawaii stands at 17.
Four more people required hospitalization, bringing the total to 109.