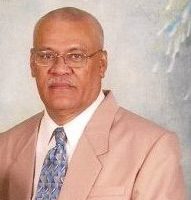 A potential candidate in the congressional race US Army veteran, Supply Seau, feels that leaders of the territory should consider delaying the general elections due to the COVID-19 pandemic to allow equal opportunity for all candidates to conduct their campaigns and also all qualified voters to participate.
The Aunu'u native who makes his home in Iliili said he has been stuck off island for the last three months because of the suspension of flights due to coronavirus.
He said there's no way to tell when the governor is likely to give the green light for Hawaiian Airlines to resume service to American Samoa, which would affect his campaign for American Samoa 's seat in the US Congress.
He said he's raising the matter now so that local leaders can start discussing the possibility of postponing the November 3rd elections, possibly till next year.
The congressional election is governed by federal law.
Seau said the coronavirus pandemic warrants a postponement of the territorial elections to allow all who intend to run for office to have enough time to campaign and all eligible voters to cast votes,
Looking at the current situation, Seau said it will probably be September or even October before the governor reopens flights from Hawaii, so he would have just a  small window of opportunity to wage his campaign in the territory.
"I want people to know who I am. I want to meet people and let them known what I can do as their Delegate to Congress, " he said.  "I never planned to be stuck in the mainland for three months."
Seau, a graduate of Samoana High School  spent 15 years active enlistment in the US Army and 15 years in the Army Reserve.   He obtained a BA in political science from the University of Hawaii and an accounting degree from Armstrong College, Berkeley.
He worked as an auditor for ASG, taught at Samoana and also worked at the Pago Pago Post Office.