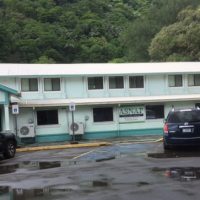 Director of the Department of Human and Social Services, Muavaefa'atasi John Edward Suisala, announces that DHSS is now accepting applications for food assistance under the American Samoa COVID-19 Nutrition Assistance Program (COVID NAP).
The COVID NAP provides benefits of $139 per month for up to 6 months for American Samoa's low-income individuals who experience economic impacts from the novel Coronavirus 19 (COVID-19) pandemic and who meet financial and non-financial eligibility criteria established for this assistance.
This includes, but not limited to, individuals who experience loss or reduction in income as a result of heightening restrictions under American Samoa's Declaration of Public Health Emergency and State of Emergency for COVID-19 such as those who are
(a) working reduced hours or have been furloughed or laid off from businesses with significant reduced hours or revenues;
(b) staying home to take care of their children because day care centers and schools are closed;
(c) self-employed and experiencing reduced or loss of income;
(d) small business owners facing reduced sales and revenues; and
(e) residents with other verified economic impacts from COVID-19.
The COVID NAP is administered by the American Samoa Nutrition Assistance Program (ASNAP), a division of DHSS.
Potential applicants may apply online at www.asnap.as or by calling the COVID-NAP at 633-3237 to schedule an appointment with an Eligibility Worker.
To be eligible for benefits, all of the following must apply to you:
You are at least 18 years old;
You were economically impacted by COVID-19;
You experienced a loss or reduction of income since March 18th;
You have no more than the maximum gross monthly income of $1,718;
You have no more than the maximum resources of $3,500 if you are 60· years old or older or have a disability or $2,250 for everyone else. Resources are comprised of cash on hand, checking and/or savings account, savings certificates, stocks, bonds, COD, IRA, Keogh accounts, and life insurance policies.
Recently been laid off, furloughed, or on reduced hours due to COVID-19;
Must not be receiving ASNAP or ASDRFA benefits;
If you are a legal immigrant and have an immigration status of one of the
following, you must have been a resident for at least 5 years;
o DA – Authorized to reside in American Samoa, renewed annually
o P3 – Sibling of an American Samoan;
o P4 – Member of professions, sciences or arts – authorized to reside
in American Samoa, renewed annually;
o P5 – Skilled/Unskilled laborer, authorized to reside in American
Samoa, renewed annually;
o P7 – Allowed (for humanitarian reasons) by Attorney General to
enter and reside in American Samoa;
The following documents are required to complete the application process:
Birth certificate or passport;
Social security card;
Economic impact letter from one of the following:
o Your employer or former employer stating you were recently laid off, furloughed or on reduced working hours
o The Department of Health saying that you have been quarantined
o Your accountant that your income or revenue as a self-employed or small business owner has decreased due to COVID-19
If you are a legal immigrant:
o Immigration ID
o Date of Entry if your immigration status is one of the following: DA,P3, P4, P5 and P7
The COVID-NAP is authorized through the Families First Coronavirus Response Act of 2020 (FFCRA) and the Coronavirus Aid, Relief and Economic Security Act of 2020 (CARES, Act). The FFCRA and CARES, Act made available $300 million, to remain available through September 30, 2021, for the Secretary of Agriculture to provide grants to American Samoa, the Commonwealth of the Northern Mariana Islands, and Puerto Rico for nutrition assistance in response to a COVID–19 public health emergency: Provided, that such amount is designated by the Congress as being for an emergency requirement pursuant to section 251(b)(2)(A)(i) of the Balanced Budget and Emergency Deficit Control Act of 1985.
American Samoa's total allocation from both appropriations is $1,197,532 or $397,532 and $800,000 respectively.
Please call 633-3237 or 633-7720 for further information.