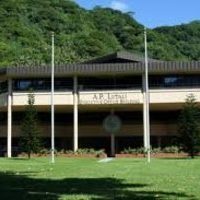 The territory will adopt Hawaii law in order to take advantage of unemployment assistance funds for workers whose jobs were affected by the COVID-19 pandemic.
Governor Lolo has signed an executive order which adopts provisions of the Hawaii Employment Security Law for implementation of the Pandemic Unemployment Assistance as well as the Federal Pandemic Unemployment Compensation Program.
According to the executive order, the federal government has made available funds to assist American Samoa workers affected by the COVID-19 pandemic.
The US Department of Labor has issued a legal opinion that ASG is to be bound by the Hawaii Employment Security Law in implementing the two programs.
The Hawaii law governs the state's unemployment benefit programs, including eligibility requirements, how often payments are made, procedures, an appeals process and other rules.
In order to administer the Pandemic Unemployment Assistance and the Federal Unemployment Compensation Program in with the terms set by the federal government the Department of Human Resources is ordered to adopt the Hawaii Employment Security law as applicable. This law shall be binding on the Department of Human Resources for the implementation and administration of these vital programs.
Governor Lolo announced last Friday that ASG had been awarded $16.2 million through the CARES Act to administer unemployment insurance programs in American Samoa.
According to the governor's executive assistant Iulogologo Joseph Pereira, DHR will be putting out an advisory detailing the requirements of the program this week.
"The PUA and FUPC targets those of our population who have lost their jobs or had their hours redacted because of the COVID-19 protective, containment, and mitigation protocols issued by the government," said Iulogologo.
"All U.S. citizens, U.S. nationals and permanent residents quality under the program's eligibility requirements."
Iulogologo said discussions are ongoing with the US Department of Labor on the eligibility of other immigrant status.