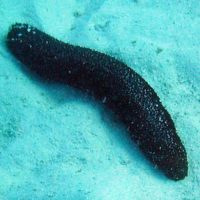 A second man has been implicated in the attempt to export a container of sea cucumbers worth as estimated $10 million seized by the Ministry of Customs and Revenue in Samoa last month.
According to Samoa Observer, Chief Executive Officer of the MCR, Matafeo Avalisa Viali-Fautuaalii confirmed the two men, both Chinese nationals, have been charged under the prohibited exports law and are likely to face further charges.
She told the newspaper that one has already been identified in media reports as Qinping Yan, but she would not name the second man.
Yan is already facing a charge of bribing an official and Matafeo said the two are being charged under Section 92 of the Customs Act 2014 pertaining to Prohibited Exports and further charges may be added.
Matafeo said the preliminary investigation was conducted by the Border Division of M.C.R. in cooperation with the Ministry of Agriculture and Fisheries and the Ministry of Police and Prison.
She said the investigation has been completed and M.C.R. Legal Division is doing a final review before it is passed to the Attorney General's Office for prosecution.