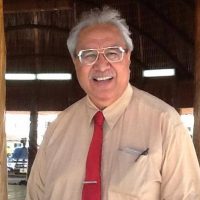 There will be no changes made to the current rules of the Fourth Amended Emergency Declaration for COVID 19 at this time, according to the chairman of the Coronavirus Task Force. 
KHJ News asked Iulogologo Joe Pereira if there's any consideration for changing the hours of operation for buses and taxis so as to help those who don't have vehicles but have to work early in the mornings as in the case of School Lunch cooks, construction workers or people who go to the hospital at odd hours and then have to wait until 6 am to get a taxi or bus, or have to walk home.
Iulogologo replied, "There will be no changes to the restrictions incorporated and articulated in the 4th Amended Declaration."
He said all restrictions will be revisited at the end of the current declaration which expires May 31, 2020. 
Iulogologo pointed out that the spread of COVID-19 in the States, Hawaii and around the world is still on the rise.

"We currently don't have sufficient test-kits to test first responders, the vulnerable population, symptomatic individuals, and then asymptomatic persons," he told KHJ News.

"Our healthcare infrastructural system still cannot address an outbreak; and the forecast for second or third waves give the Governor concern and lack of confidence in prematurely loosening restrictions."
He said Governor Lolo continues to stick to his policy to "err on the side of caution".

"Protecting lives continues to be the motivating force behind actions he will adopt and implement," said Iulogologo.
"The Governor also continues to be extremely sensitive, highly sympathetic and very compassionate to the pleas for help from our residents stranded in Samoa and in Hawaii but the lives of the  majority of our population takes precedence and first priority. *