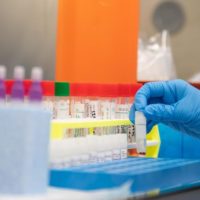 The waiting is over for test results for the last samples that were sent Friday for COVID-19 testing in Honolulu.  All 15 were negative for the deadly disease.
The Department of Health has started doing COVID 19  tests locally.
Department of Health Epidemiologist Dr. Aifili John Tufa says the first two local tests also produced negative results.
DOH took delivery of an Abbot Machine, test kits and swabs last Friday, which are being used for the local tests.
So far, 29 samples were collected from persons who showed symptoms of coronavirus such as fever, dry cough and shortness of breath and twenty seven were tested off island; 1 at the Centers for Disease Control and Prevention in Atlanta; 26 in Honolulu and two were conducted at the DOH lab.
All those samples returned negative results.
American Samoa is now the only US jurisdiction without a confirmed coronavirus cases.