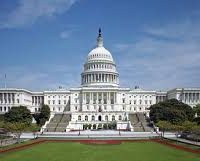 American Samoa will likely reap an unprecedented, historic amount of assistance from the federal government under a $2 trillion coronavirus rescue package.
We go to our Washington DC correspondent Matt Kaye for details:
The assistance is massive, and its scope is sweeping, as the US Senate and House race to pass an historic pandemic rescue package, the likes of which, no one has ever seen in the history of the United States.
The $2 trillion package is larger than one entire year's discretionary budget for the US, and it means historic help for American Samoa, maybe the kind of help Governor Lolo Maliga and Congresswoman Aumua Amata have pleaded for, for years.
Amata's office says the bill "reinforces Medicaid provisions in the last emergency bill,"that today, is yielding another $58,550 grant for the local health department.  The new bipartisan deal includes $150-billion for hospitals, community health centers and nursing homes, and for needed masks, gowns and other personal protective equipment."
Interior's Office of Insular Affairs will receive &55-million to help the territories and Freely Associated States with coronavirus prevention and mitigation, including medical supplies, healthcare services and facilities.
The bill includes $200-million in SNAP and other food aid to the territories, to boost help during the COVID crisis.
There's $45 billion in immediate disaster relief for territorial, state, local, and tribal governments to protect people and help them recover from the overwhelming effects of the virus.
Reimbursable activities may include medical response, personal protective equipment, National Guard deployment, coordination of logistics,safety measures, and community services.
On the economic side, the bill sends checks of $1200 to most individuals, and $500 to each child and extends emergency jobless benefits to 4-months at $600 a week.
Congresswoman Amata's office is looking into whether this will also benefit nationals in American Samoa, not just Us citizens.
Her office says the territory will work with the Labor Department on a means, likely a block grant, so it's people are not overlooked.
And the bill includes $300 million in help to fishermen, struggling from disappearing markets.
Commercial, charter, tribal and subsistence fishermen are all eligible for help.