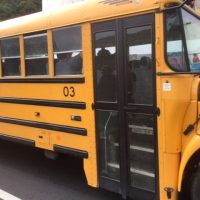 All public schools, K to high school on Tutuila, Aunuu and Manu'a will be closed tomorow, Tuesday, 2/18 and Wednesday 2/19.  All school staff are asked to report to your respective schools.
Director of Education Dr. Ruth Matagi Tofiga asks Elementary and Secondary Division staff to please assist with school assessments.
All other DOE staff please report to your divisions.
&&&&&&&
South Pacific Academy is closed Tuesday and Wednesday.
&&&&&&&
Pacific Horizons School will not have classes tomorrow, Tuesday, February 18.
&&&&&&&
Br. Kevin of the Office of Catholic Education has advised that all Catholic schools, Montessori, Elementary and High School will be closed Tuesday and Wednesday.
All staff report to your schools at 9am Tuesday.
&&&&&&&
The American Samoa Community College is cancelling classes for Tuesday, February 18.
&&&&&&&
Samoa Baptist Academy will not have school Tuesday, February 18.
All teachers/staff are to report to work Tuesday at 8am
&&&&&&&
Email your school cancellation to psa@southseasbroadcasting.com