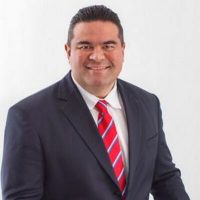 Samoa's Attorney General has resigned to take up a job opportunity in New Zealand.
Samoa Observer reports that Lemalu Hermann Retzlaff's sudden resignation was confirmed by Prime Minister and Minister for the Attorney General's Office Tuilaepa Sailele Malielegaoi yesterday afternoon.
The departing AG tendered his resignation at a meeting with the Prime Minister earlier today which was accepted with "shock"
Lemalu has been the country's AG for the last four years after his first three year term was extended.
Government had expected him to work more in court prosecutions and was to lead the prosecution of Congregational Christian Church of Samoa ministers on tax charges.
Tuilaepa said there are opportunities in New Zealand for Lemalu to advance his knowledge as a lawyer.
Lemalu would not speak with media after his meeting with Tuilaepa but refered all questions to the PM.