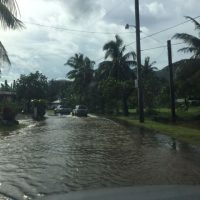 Dont let the sun's appearance in between rain fool you.
Weather models all point to a system developing to the northwest of the Samoan island group which would bring heavy rain and strong winds by Friday.
The system is being monitoried very closely by the National Weather Service and as Meteorologist Scott Rozanski advises, now is the time for residents to check on homes and properties and get emergency supplies ready.
Play Audio