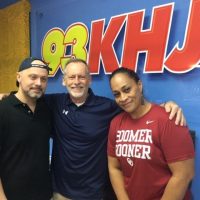 The new General Manager of Cost U Less, Marvin Raps, says he's here for one reason. And that is to better serve the people of American Samoa.
Raps, a Missouri native, spent more than 20 years as store manager for Walmart Super Centers in California.
He says he is working with suppliers to bring new and innovative products to the territory and is also looking to augment US produce with supplies from here in the territory and neighboring islands.
Play Audio