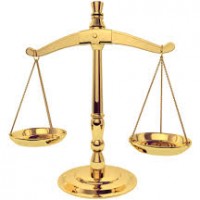 A man serving time for the death of his brother has been sentenced to another five years imprisonment for stabbing an inmate last year.
The Samoa News reports that Chief Justice Michael Kruse quoted from the pre sentence report that Faufano Faauliuli is a violent person. "We need to discourage the crime of violence at the TCF, " he stated.
Faauliuli was initially charged with first degree assault but pled guilty to an amended charge of second degree assault.
He admitted that on August 13 last year while doing time in the TCF he assaulted another inmate by stabbing him in the back with a kitchen knife.
The Chief Justice said the court is puzzled with the defendant's violence and anger.
For his first crime he killed his own brother and in a separate incident he displayed the same violent behavior.
The Chief Justice said the defendant is a violent person who needs to be stopped.
Faauliuli was sentenced to five years imprisonment for stabbing his fellow inmate.
The sentence will run consecutive to his previous 30 year sentence for the murder of his brother.