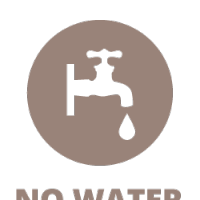 In response to the shortage of bottled water on island due to shipping delays,  Manumalo Academy in Malaeimi is inviting residents of nearby villages without access to clean drinking water to make use of their water.
The American Samoa Power Authority took the village of Malaeimi off the Boil Water Notice in 2018 saying the water is safe to drink without boiling.
Papalii Laulii Alofa told KHJ News a faucet in front of the school office is available 24 hours for families in the surrounding area to use during this time.
Stores have run out of cases of imported bottled water and the next shipment doesnt arrive until February 16.
Papalii said this will also help reduce plastic bottles polluting the environment.