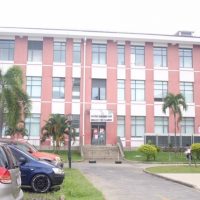 The Samoa Government is moving to keep Coronavirus away from its shores with the Ministry of Health issuing a travel advisory that's now in force.
All travelers to Samoa will now be required to undergo a medical clearance at least three days before traveling to Samoa.
They will also be required to fill out a Special Health Declaration Form to be handed in on arrival in Samoa.
Those traveling from Coronavirus affected countries must spend at least 14 days in a country free of the disease and undergo medical clearance prior to travel to Samoa.
Deportation to the country of origin will be considered if the traveler arrives in Samoa within the 14 day period.
The ministry also advises travelers to be aware of the symptoms of Coronavirus which include respiratory symptoms, fever, cough, shortness of breath and breathing difficulties.
"It is strongly recommended that all persons intending to travel to countries with confirmed case(s) of 2019 Novel Coronavirus postpone their travel arrangements unless necessary," says the advisory released yesterday.
Returning residents will be required to meet the requirements in the advisory for all travelers.
The advisory is being circulated to all airlines, travel agencies and Samoa's overseas missions.