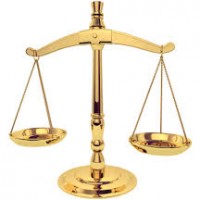 A former employee of the Office of Motor vehicles Mathew Tafua asked the court for a second chance and Associate Justice Fiti Sunia obliged despite having a difficult time reconciling what he did with the character testimonials given on his behalf.
Tafua, was charged with two counts of forgery and two counts of acceding to corruption but in a plea agreement he pled guilty to acceding to corruption and the other charges against him were dismissed.
He admitted that on July 18, 2018 he knowingly solicited money in exchange for a fake drivers license for Gasolo Gasolo.
This came to light after Police stopped a bus Gasolo was driving in Nuuuli September 15, 2018.
The bus driver's commercial license was discovered to be fake.
Gasolo confessed that he got his license from Tafua after he paid him $60.
The Samoa News reports that at Tafua's sentencing on Wednesday the 23 yr old said, "What I did was wrong. I was young and careless and I did not think of people who would be affected because of my behavior."
He said he let his family and everyone down, he was sorry for his actions and asked the court for a chance to redeem himself.
Father Vaiula Iulio, who was a character witness for the defendant, said Tafua was an active member of the Christ the King Catholic Parish in Nuuuli and remained so even after got in trouble with the law.
"He also leads the altar servers every Sunday and is one of my reliable ones," said the priest.
Assistant Public Defender Rob McNeill asked the court for a probationary sentence while the prosecutor Assistant Attorney General Doug Lowe recommended for probation but with some period of detention.
Associate Justice Fiti Sunia sentenced Tafua to five years in prison which is suspended and he's placed on probation for five years. Conditions of his probation are that he serve 20 months at the TCF, however all except 30 days of his jail term will be deferred.
Tafua will serve only 20 days behind bars with credit for the 10 days he was in jail after he was arrested. He must also pay a fine of a $1,000 fine within 90 days of starting probation.
Associate Justice Sunia said, "Mr. Tafua, you asked us to allow you a second chance to prove yourself. We're giving you what you asked for. If you fail during any step of this, there will be no more second chance for you. Don't take us for fools – use this opportunity wisely."