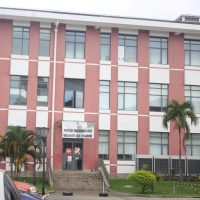 A reported $ST40 fee to obtain proof of measles immunization is creating problems for parents wanting to enroll children in school.
TV1Samoa reports that the Ministry of Health confirmed the fee is for parents who do not have an immunization booklet for their child or they have misplaced it.
Proof of immunization against measles is now required by law if a child is to be registered for school for the first time.
MOH says their records department is struggling to meet the demand because parents have lost their child's immunization record.
And the office is already short staffed with only three working at any time.
While the Samoa Government is saying more than 95% of the target age groups have been immunized, trying to get proof of that record is proving costly and time consuming with people allegedly waiting hours to get service.