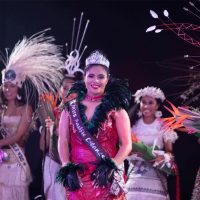 The new Miss Pacific Islands, Miss Samoa Fonoifafo McFarland Seumanu, has strong connections to American Samoa.  Her parents are pastors at the Manumalo Baptist Church.
Fonoifafo was the judges' choice to wear the Miss Pacific Islands Crown over 11 other contestants including our own Miss American Samoa Epifania Petelo.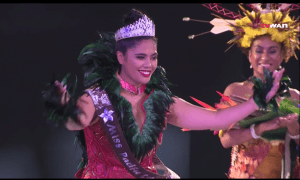 Miss Samoa's teuila inspired attire won Best Traditional wear and she topped the interview category.
Miss Solomon Islands was first runner up., Miss PNG was second runner uip and the Miss tahitio was the 3rd runner up.
Miss American Samoa was awarded the Miss Tourism Award.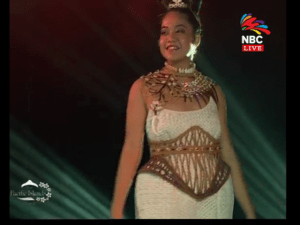 Miss Marshall Islands was judged Miss Photogenic and also Miss Internet,, PNG won the sarong contest, Miss Solomon Islands won the talent competition and Miss Tonga was awarded Miss Personality.
Photos: Loop PNG, NBC-PNG