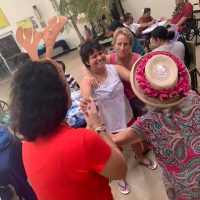 The Parents of Children with Special Needs Network (PCSN) and Hope House residents teamed up to usher in the Christmas season as it has done for the past several years.
PCSN members, Hope House residents, staff and caregivers watched a puppet show, made Christmas ornaments, sang while playing rhythm instruments and put on a Christmas play.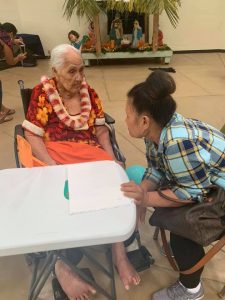 PCSN founder Sandy Scanlan says the holidays are always the most fun.
Enlisting the help of community members such as Mrs. Sheba Sagiao of Calvary Chapel Samoa, Reggie Meredith from ASCC and Joey Cummings of South Seas Broadcasting, Sandy makes sure everyone has a great time.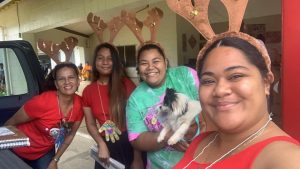 PCSN has several events throughout the year and welcomes new members and volunteers. For more information, call Sandy Scanlan at 731-3959.
Photos: Reen Sagatu