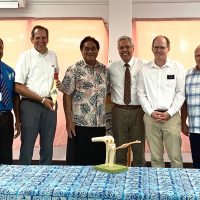 After much planning, retrofitting and search for qualified licensed specialists, LBJ Tropical Medical Center proudly announces that it is conducting its first knee replacement surgery tomorrow.
This is made possible by the close collaboration between LBJ and the Church of Jesus Christ of  Latter Day Saints.
This means residents in need of surgery no longer have to travel off-island, eliminating the inconvenience of being away from home and family.
LBJ CEO Faumuina John Faumuina Jr. thanked Elder Vince Haleck for his work through the church in New Zealand which has enabled LDS missionaries who are US certified medical doctors to serve at the hospital.
Play Audio
The emergency room was retrofitted for specialized equipment for this procedure at a cost of $700,000-$800,000.
The equipment and instruments are donated through the LDS mission by Zimmer Biomet, headed by Mr. Brent Hintze.
Mr. Hintze will assist and train medical personnel on the specialized equipment and instruments. Mr. Hintze is accompanied by his wife, Kelli, a registered nurse.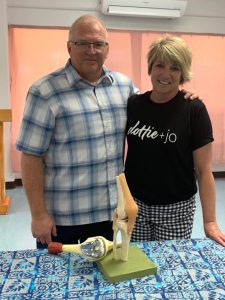 With the exception of housing provided by LBJ, services are provided by the LDS missionaries at no cost for the duration of their mission term of 18 months.
Elder Haleck said the LBJ board and the Church are in the process of recruiting replacements to ensure continuity of services.
Play Audio
Dr. John Edwards, a licensed orthopedic surgeon, will take the lead in the first knee replacement surgery  to be carried out in American Samoa.
Play Audio
Dr. Edwards has performed over 2,000 such surgeries. He is accompanied by his wife Rebecca, a licensed social worker.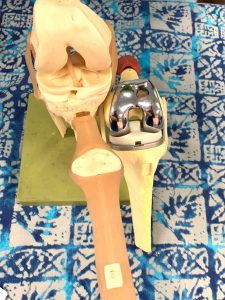 Voluntary medical services expand to Radiology with services provided by Dr. Greg Patch, a licensed radiologist. His wife Janene is a Licensed Practical Nurse.