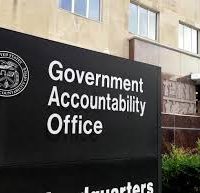 Four officials from the US Government Accountability Office, the investigative arm of Congress, arrived in the territory last night to conduct field work for a report to Congress on how the territory's economy has been impacted by the federally imposed minimum wage.
Led by Emil Friberg, Assistant Director /Senor Economist of GAO's Office of International Affairs and Trade the group has a litany of meetings lined up for the next week.
This morning is an entrance meeting with Governor Lolo Moliga who was scheduled to return home last night, the Lt Governor and key staff, followed by a tour of StarKist Samoa.
At the cannery, the group will meet with management and then meet separately in the afternoon with two groups of 6-10 employees.
Tomorrow the team sits down with the American Samoa Economic Development Authority followed by an island tour.
For Monday morning, the group has meetings with the Department of Interior and NOAA staff.
Meetings with ASG departments follow: Commerce and Treasury and Human Resources and Budget.
In the afternoon are employer interview with ASG representative followed by two separate discussions with ASG employee groups of 6-10.
On Tuesday GAO meets with the leadership of the American Samoa Community College to be followed by a discussion with ASCC employees.
From the college the group will visit the American Samoa Power Authority where it will meet with management first followed by discussions with ASPA employees.
Tuesday wraps up with a tour of ASEDA projects: ASTCA and Customs warehouse .
Wednesday morning will be spent at the LBJ Hospital for a tour and separate meetings with management and employees.
In the afternoon are meetings with ethnic business groups and a tour of ASEDA projects, namely the Manu'atele,  On Solutions System and Customs Scanning Unit.
On their last day before returning to DC Thursday nght, the GAO officials will meet with the American Samoa Chamber of Commerce in the morning,  then have employer interviews with representatives from 3-5 key businesses.  That will be followed by employee discussions with 6-10 private sector employees.
An exit meeting with the Governor's Office Thursday afternoon wraps up their week long visit.