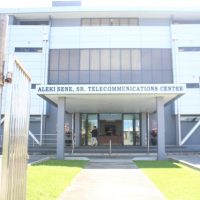 Sections of the east side from Fagaitua to Onenoa had an outage on their landlines phones and Internet service this morning.
The problem began at about 5 am and was resolved about 8:15 am.
CEO of the American Samoa Telecommunications Authority Lewis Wolman said ASTCA crews had to obtain the cooperation of a landowner in the early morning hours to complete the restoration of services.
ASTCA apologizes to customers who were inconvenienced.