Two members of the Governor's Office staff left last month.
They are Spiritual Adviser Deacon Malaki TImu and Deputy Counsel to the Governor, Alema Leota.
Deacon Malaki is now a full time Deacon/Catechist at the Catholic Parish of St Paul in Iliili while Leota has moved with his family to Utah.
Deacon Malaki was the first spiritual advisor ever appointed to the Governor's Office staff.
With his steep knowledge of the Samoan culture and his oratory skills he also acted as a cultural adviser to the governor.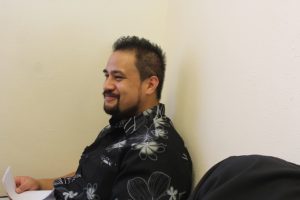 Leota, who was initially hired as an assistant attorney general at the Attorney General's Office was one of the lawyers who handled American Samoa's case against the US Government over the Long Vessel Prohibited Area (LVPA) issue.
He joined the Governor's Office four years ago and in addition to being a legal advisor to the governor he also served on the Board of the American Samoa Telecommunications Authority.