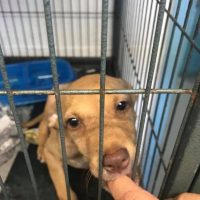 Alofa mo Meaola is calling on pet owners not to take their pets to the Veterinary Clinic at the Department of Agriculture because the clinic has no medication.
Mona Michelle King said that the DOA vet Dr. Kenneth Lameta is not licensed to order medication and just what medication he's prescribing at the clinic is not known.
She said some of the animals which have undergone surgeries at the Vet Clinic have been blinded and some unfortunately have died after their surgeries by the vet.
King told KHJ News that Governor Lolo Moliga called a meeting with Alofa Mo Meaola two months ago and proposed that they take over the Vet Clinic.
But she said the plan was for their group to operate the clinic however DOA would still collect the fees.
She said they made a counter proposal to the governor but up to now they haven't heard back.
King said they are now working on securing a venue for an animal clinic which they hope to open up in the next two weeks.
Alofa mo Meaola is calling a meeting at 4pm on Wednesday at the Pacific Energy Tank Farm and is calling animal owners to please show up and help with ideas for our animal clinic.
Efforts to obtain a comment from Director of Agriculture Filifaatali Mike Fuiava about the lack of medication at the Vet Clinic have not been successful.