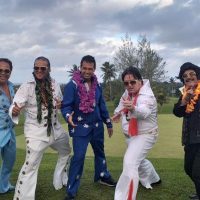 Following a successful first of its kind event, the Blue Hawaii Golf Tournament and Elvis Impersonator Show last Saturday, organizers, the Samoa Musika Foundation and the Samoana Jazz and Arts Festival Board today presentd a donation to the American Samoa Junior Golfers Association.
Those who turned out for the show were not disappointed.
Members of the two associations were clad in Elvis outfits and sported sideburns and Elvis hairstyles.
And there was non stop medley of Elvis songs.
Today on the Morning Show Tui Letuli announced a $1,000 donation from the proceeds of Saturday's event to the Junior Golfers Association .
Play Audio
Tapumanaia Galu Satele accepted the donation on behalf of the Junio Golfers Association.
Play Audio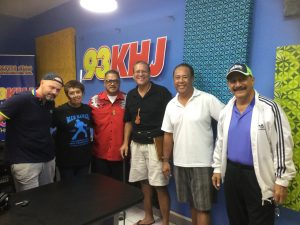 The organizers also presented Tamatoa Tony Langkilde a roundtrip ticket to Apia donated by Talofa Airways for the best dressed Elvis.