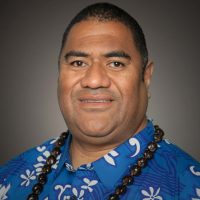 The chairman of the joint hearings on the proposed FY2020 budget for ASG, Senator Magalei Logovii is questioning why the government is fully funding the operations of the American Samoa Visitors Bureau when it is supposed to function as a semi autonomous agency.
Magalei said when the ASVB was set up, it was supposed to become self reliant raising its own revenues.
He brought this up during review of the Bureau's $676,000 budget for the new fiscal year, the same funding as FY2019.
Play Audio
ASVB Director Vaeafe said during the hearing that his contract is currently under review by the Governor's Office.