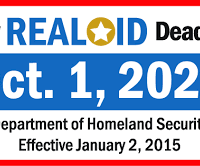 There's good news for citizens of the Freely Associated States trying to meet federal REAL ID requirements for their driver's license.  KHJ News Washington D.C. Correspondent Matt Kaye reports–
The Department of Homeland Security says it's removing unnecessary barriers to FAS citizens trying to get their REAL ID federally-compliant identification.        
Congresswoman Aumua Amata Radewagen and half a dozen other House members sought the reversal of previous USCIS rules through successful legislation and lobbying.
The effort undoes USCIS guidance that FAS migrants present a visa or Employment Authorization Document to receive a REAL ID-compliant driver's license.       
The requirement, if not reversed, could have put many at risk of losing their jobs and ability to travel, given the delay and burden of applying for an EAD.        
FAS citizens have been allowed to live and work indefinitely in the US as non-immigrants under the decades-old Compacts of Free Association without having to obtain a visa or an EAD card.
Though they previously, were only able to receive temporary driver's licenses and state ID cards, forcing them to renew annually, again jeopardizing jobs, housing, schooling and travel.       
Congresswoman Aumua Amata cosponsored the REAL ID Act Modification for Freely Associated States bill last year…and thanked Hawaii's Tulsi Gabbard and Senator Mazie Hirono, Alaska's Don Young and others for leading the effort.        
Amata says she lived in the Republic of the Marshal Islands for eight years, and all three FAS nations play a key role in U.S. national defense and security.